nUVo™ Traveler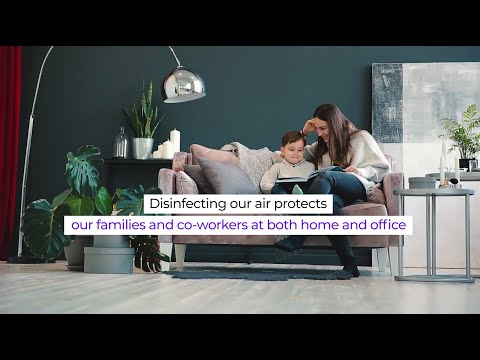 The nUVo™ Traveler Virus-Targeted Personal UVC Air Disinfector is the ultimate, personal space disinfection device for cars, homes, and offices. Completely portable, it fits in your backpack and runs on up to 4-hour rechargeable batteries or a USB power source. Designed for 99.9%+ disinfection of airborne pathogens, Traveler promotes personal health, safety, comfort, and productivity as we re-open our doors to the new normal.

IMPORTANT: This nUVo™ Traveler is not intended to be used as a medical device and is not registered as a medical device under any applicable laws. Ultraviolet radiation is emitted from this lamp. Avoid exposure of the eyes and skin to any unshielded source of light. Before using nUVo™ products, read all the instructions and caution in the user manual.
Delivers 99.9%+, 24 hour airborne pathogen disinfection including influenza and coronavirus
Up to 4 air changes per hour (4 ACH) in a 100 square-foot space (approximately 8 ACH in a compact car)
Safe and filter free with easily replaceable UVC lighting module that lasts 8,000 hours
Affordable and effective performance in an aesthetically pleasing traveler design
Glossary
Find a complete list of all common terms and definitions associated with LED technology.
Read Glossary
Tech Support
Contact us today for information and support for your LED lighting products and purchases.
Contact Us